So LinkedIn SEO? What is it? How Does it Work?
What is it? – Most people assume SEO is related to Google, however, "Search Engine Optimisation" SEO can be any search engine including LinkedIn's search bar as it is a search engine. So you want to be appearing for when someone is searching for your business services/products.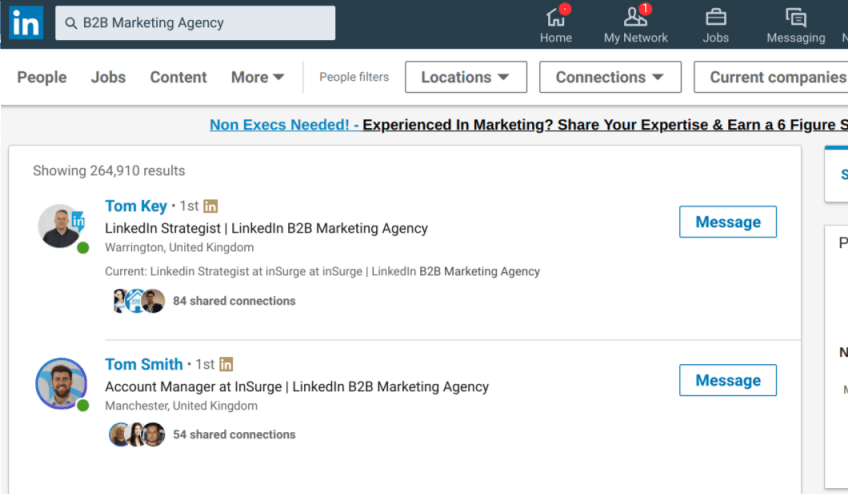 How does it work? The majority of people using LinkedIn including myself start by creating there virtual CV LinkedIn profile, what we are doing is optimising it for recruiters, not potential customers. I have listed a few questions to start the change in your thought process towards your profile
Does your LinkedIn title promote your business or your current role?
Does your summery describe your talents & achievements rather than what your business does?
Could I tell what your business does from your background image?

If you go to your profile and click on search appearances, it will show you how many searches you appeared for & what "search" they did for example before optimising my profile I would mainly be found for call centre searches as that was a lot of my previous experience.
After maximising my profile for desired keywords related to my business which I will show you how to find later I know rank, appear & generate business from my LinkedIn Profile.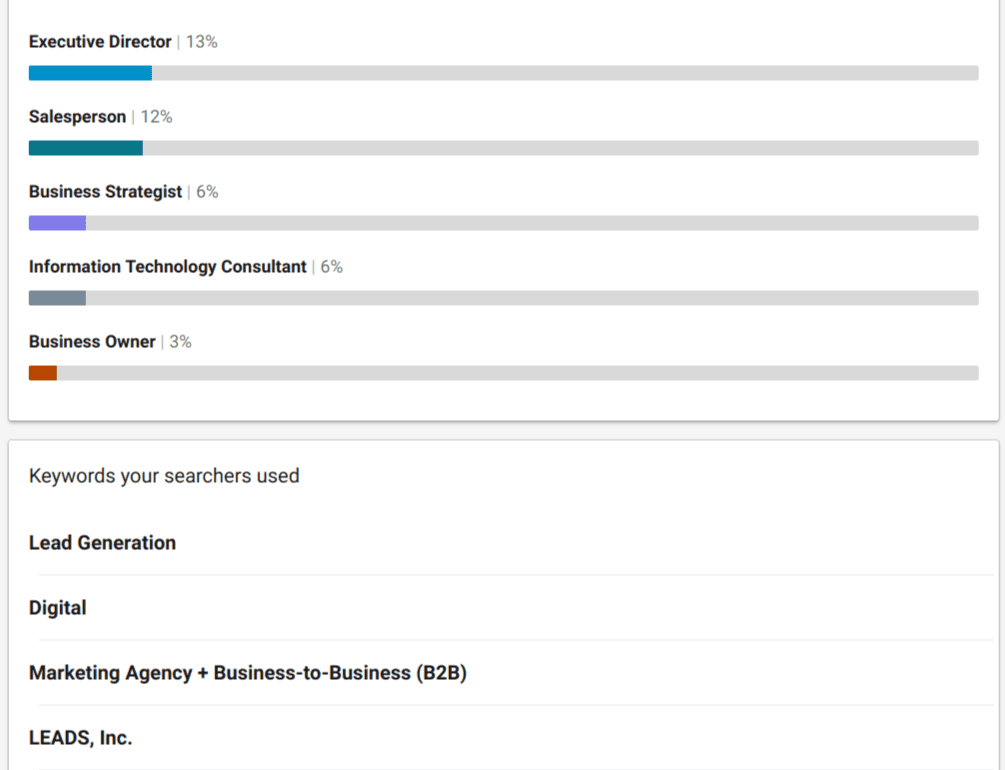 How to find Keywords?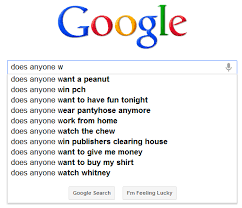 When looking for keywords you want to identify "search terms" that people use when someone is looking for your business.
Google keyword suggest feature is an easy way however you don't get any idea of search volumes.
My recommended way is to use Semrush.com there is a free version which you can use to identify the best keywords. Using Semrush, you can either enter your website right at the top, and it will give you stats about the website then you need to scroll down to where it says organic keywords, or search for keyword ideas. (The below example is numbersupermarket.co.uk an E-commerce website I own.)

To find keywords using the Semrush keyword search function for entering a search such as mine "b2b marketing agency" and click search make sure you have selected the right country after hitting search just below the search bar.
Semrush will now show you search volumes for the keyword just entered if there is any, plus closely related ones with search volumes. Why is search volume so significant because this means people are going on search engines & using it to find what they are looking for which could be your business. Below is an example of the search for "b2b marketing agency".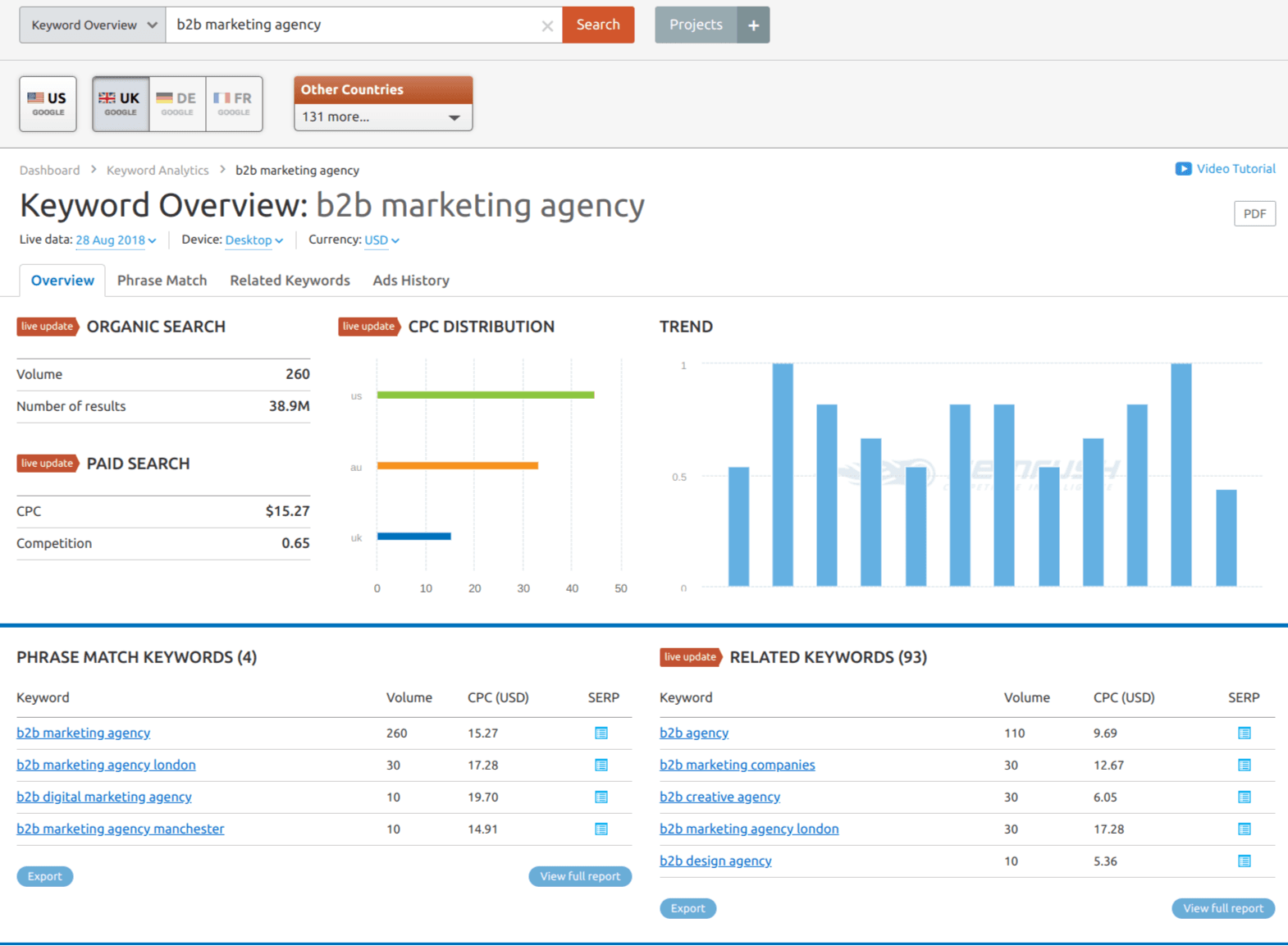 There is a lot more to ranking better in LinkedIn including your connections count which makes a huge difference in how many search appearance you gain, however without these tips optimised it would be challenging to increase any visibility on LinkedIn. I hope you have found some of the information useful if you did, please drop me a connection request –www.linkedin.com/in/andynelsonuk